home
Internationally focused on one goal: We realize your project
industrialpartners unites an interdisciplinary team of enthusiastic engineers and designers. At our three locations in Frankfurt am Main, Beerfelden im Odenwald and Tianjin, P.R. China, we develop tailor-made, targeted solutions for our customers. Our goal is: Everything from one source, without detours we accompany your projects from the creative idea to the development of a design concept to production.
From the idea to series production: We have the right solution
Whether a single component, subsystems, small or medium series, we design and develop products for different industrial sectors. We develop mechanical, electronic and mechatronic systems and complete products for you. Without interface losses, in-house and regardless of whether it is a component, a subsystem or complete products. We find the solution and the right production system for your requirements.
Whether batch size 1 or 1000: additive manufacturing makes it possible
Our additive production method guarantees application-oriented and competitive plastic parts for small and medium series. From batch size 1 to 1000, we combine form and claim with functionality and keep an eye on your budget. Depending on your requirements, we decide which production process is the right one for you. Our portfolio covers conventional injection moulding processes as well as the latest 3D printing processes.
With Contracting Services for profitable additive manufacturing!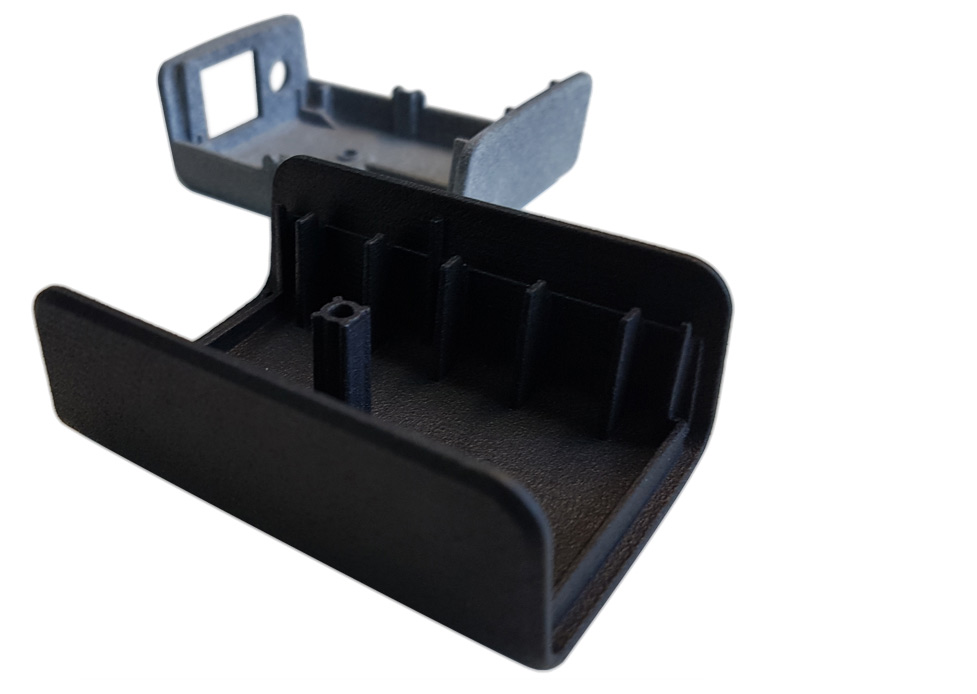 With an innovative contracting service, industrialpartners GmbH offers interested companies the opportunity to get a low-cost introduction to the revolutionary future technology Multi Jet Fusion from HP!
Consulting

Project consulting
Product optimization
Project support
Purchase consulting

Production

Sample parts
Series parts
Finishing
Shipping

Training

Workshops
Training for developers
Training for users
Machine introduction
Invest in parts not in moulds!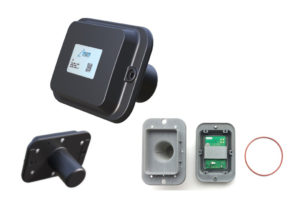 High-quality cables; e.g. for telecommunications or for use in infrastructure measures represent a valuable asset. For this reason, companies take precautions to prevent the theft of cable drums or other similar investion goods.
m2m has therefore developed a product concept for such a tracker, which allows the localization of cable drums or other high-value capital goods on a GSM basis.
industrialpartners was responsible for the development of a housing concept that ensures long-lasting continuous outdoor operation even in changing temperatures, rain and other harsh weather conditions.
The Intelligent Coaster SmartCall wins German Innovation Award
With the intelligent "Smart Call" beer coaster, we have our finger on the pulse of the times, because dull cardboard beer coasters that merely served as coasters are a thing of the past. Together with the glass manufacturer RASTAL, we have developed the digital beverage order system. The SmartCall offers the restaurant industry an IoT solution for service optimization and sustainable customer loyalty.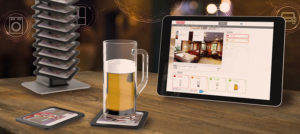 HK SYSTEMS …connects – with industrialpartners!

To our customers and business partners,
the owners of the company industrialpartners GmbH Jens Schnur and Jens Arend are pleased to send you positive news for the future of our company.
As shareholders of industrialpartners GmbH we have decided to transfer the operational business to our longstanding partner
Hoffmann + Krippner GmbH and to integrate it there.
With its independent companies Hoffmann + Krippner, TES frontdesign, Helicom, industrialpartners and Robiotic, HK SYSTEMS offers a unique portfolio
for design and engineering, visualization, capturing and connectivity.
EUROPEAN PRODUCT DESIGN AWARD
FOR INDUSTRIALPARTNERS
THE DESIGN OF THE NEW LEICA MCP80 3D
MACHINE CONTROL UNIT & DOCKING STATION
industrialpartners was responsible for the product design and article
construction of the housing parts of the control unit and the docking
station for LEICA Geosystems.
THE REVOLUTION IN PRODUCTION
OF UNIVERSAL HOUSINGS!
DIN RAIL UNIVERSAL HOUSING!
Development of a universal housing program for mounting on
DIN rails on the basis of additive manufacturing.
Learn more about our services in this project.
REVOLUTIONARY PRESSURE VESSEL PRODUCTION
WITH HP MULTI JET FUSION
MANUFACTURING PROCESS SUITABLE FOR THE PRODUCTION
OF TANKS THAT ARE EXPOSED TO HIGH INTERNAL PRESSURE
HP revolutionized pressure vessel production with the Multi Jet Fusion
process and we are proud to be able to offer this new technology to our customers!
Learn more about our services in this project.
HOW TO ACHIEVE GREAT THINGS WITH SMALL SERIES!
The designers and engineers from industrialpartners and their creative ideas
were responsible for product design, housing development and construction
for the smart sensors B200R – Rugged Smart TAG and B400R – Rugged Smart TAG.
Learn more about our services in this project.
PRODUCT DESIGN, PRODUCT ENGINEERING
AND PROTOTYPING
IoT in touch with stationary retail!
See how industrialpartners supports Rapitag on their way to one of the most innovative manufacturers
of digital based checkout solutions! We were responsible for the mechanical design of the revolutionary
spider tag of rapitag and produce a small series for their first installation at Saturn, Munich!
Learn more about our services in this project.
"We understand you and your ideas!"
"Our solutions for small or medium series are cost-effective,
easy to produce and geared to the selected target group!"
PRODUCT DESIGN, PRODUCT ENGINEERING
AND PROTOTYPING
PRODUCT DEVELOPMENT FOR THE NEW
INVERTER REFUSOL 100K
With maximum power density, the REFUsol inverter family
combines next generation compatibility, flexible installation,
Service-friendliness and connectivity in a revolutionary design.
Learn more about our services in this project.