Biofeedback in one hand
Biofeedback system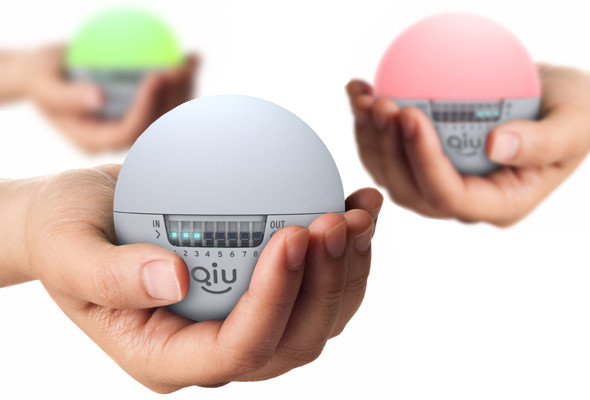 Design development; engineering of all mechanical parts; sourcing of manufacturers for the mould and part production of a medical device for Biosign GmbH, Germany.
How the Qiu works?
The Qiu is an innovative HRV biofeedback device developed by German medical professionals involving years of research. The Qiu measures the heart rate variability (HRV), which reflects the vital connection/interaction between the heart and the brain. The patient's current HRV status is displayed in form of a colour-coded visual feedback (red/green). The biofeedback effect will strengthen the user's heart-brain axis (heart rate variability), which will lead to several positive changes in both body and mind.
Who will benefit from the Qiu?
A low heart rate variability (HRV) indicates a significant increase in health and mortality risk.Improving your HRV by using HRV biofeedback is a new approach in medical science for the prevention and therapeutic support of common diseases and disorders such as heart diseases, high blood pressure, diabetes, and depression. The biofeedback-effect strengthens the emotional well-being and eases emotional pressure. Top athletes, business professionals, parents and school children can benefit from using the Qiu.